Buy to rent are properties that you purchase with the intent to rent them out for a large part of they year and hopefully earn enough money to pay the mortgage on the property. Buy to rent properties are usually located within resort communities but can be located anywhere.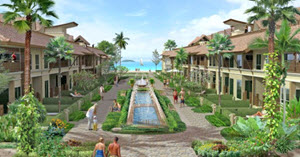 These properties often have a rental system in place in which the resort works almost as a hotel and will be renting your unit out whenever you are not using it. They can often have  high occupancy rate. The resort management will charge you a large percentage for renting, cleaning and maintaining your unit as well as the public areas. The often high occupancy rates do however allow you to earn a lot of money from this type of property. It is not unusual that you can make your purchase price back in 4-5 years.
The difference between buying a rent to buy property and buying a regular property to rent out is that rent to buy properties have been designed to rent out and have a very good infrastructure in place to rent them out. They promote their establishment a lot and have a high occupancy rate.
To rent out a regular property you will have to use a rental agent that usually will not have the same resources to get your place rented and you will usually have to settle for a lower occupancy rater. This is true unless your property is in a premium location in a popular tourist destination. The rental agent usually charge a lower fee than the buy to rent property management does.
Another difference is that the buy to rent property often is designed as part of a hotel-like resort that offer pools, restaurants and room service making them a better option for people who are on a short vacation.
Benefits of buy to rent properties
There are many benefits associated with buy to rent properties. Some of the most important benefits include:
They can generate a good cash flown and a good return.
They can pay for themselves in 5-10 years. (Sometimes sooner)
They give you access to a lot of amenities when you are using it.
You can use them at any time of the year. Unlike time shares where you only have your allotted week.
They are usually in good locations.
You will be living with a lot of other expats that you can socialize with.
The resort management do all the work. You do not have to worry about finding or handling renters.
Drawbacks of buy to rent properties
Unfortunately there are a few drawbacks to buy to rent properties as well.
They are often expensive to buy compared to other properties in the area.
The resort fee is usually rather high. This can be inconvenient if you decide to move down to live their for extended periods.
The resort management handles everything so you have no say in who rents you property.
You can be forced to pay the management for their service if the rental market is too slow to cover the expenses.
You do not have any privacy. These types of properties are small and close together. It is like living in a hotel. It does not leave you much privacy. You will know everything about your neighbors. They will know everything about you.
It can be very hard to sell your property if the rental market slows down. You have to pay the fees until you sold it.
It can be far to other stores and restaurants.
Everything is regulated and you will enjoy very little freedom when it comes to personal choice such as painting your house.
Should I buy a "buy to rent" property?
I have very conflicting views on rent to buy properties. They can be very good purchases or they can be money pits. They are to be considered high risk investments.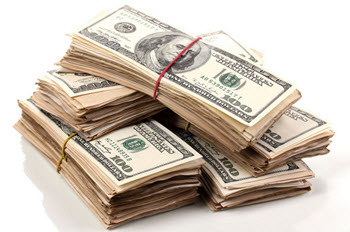 If you are looking for a property to retire in than I generally do not recommend rent to buy properties. They do not give the calm and privacy that most people are looking for when they retire. If you on the other hand want to retire with a lot of people around you then they can be a good choice.
I generally think that rent to buy properties are a better choice for someone who are looking for a vacation property to vacation in that they will sell later on to buy a vacation home. In this situation a rent to buy property can be a very good way to build equity for your dream house. Once the buy to rent property have paid for itself you can sell it and buy another property mortgage free. If you still have many years to your retirement you can choose to instead buy more buy to rent properties in the same area to build more equity for when you want to retire. That way you can either keep earning money from your properties or sell all of them and buy a large house.
A buy to rent property is always a better option than a time share. They do cost more money but will always be the superior investment over 10 years.
Tips for buying a buy to rent property
My number one tips for anyone who wants to buy a buy to rent property is to never buy one in a resort that is new or still under construction unless they have a proven management that have more resort in the immediate area.
Buy to rent properties can be money pits that are almost impossible to sell if they are located in a poorly managed resort or a resort that for other reasons have a hard time attracting guests. It is very hard to predict if a resort will be a success before it is finished. There is also a risk that the developer will run out of money before the resort is finished and then you will be caught in a situation in which you own a worthless property.
It is cheaper to buy a property in a new resort but it is not worth the risk. It is a lot better and more financially sound to buy a second hand property. If you buy a property second hand in an established resort than you will know approximately how much money you can expect to earn each year. Your income from the property will fluctuate but you will have a financial history that you can base your decision on. It is better to pay 300 000 for a house that you know from historical figures is likely to repay the investment in 5 years than it to buy a property for 200 000 without anything but speculations to base you decision on. The price does not matter. How quickly you can earn your money back and make a profit does.